Home of the SensRNet
SensRNet - The Dutch National Sensor Registry Network
Status

Helaas is actieve ontwikkeling gepauzeerd. Achter de schermen wordt wel gewerkt aan vervolg / doorontwikkeling ...
---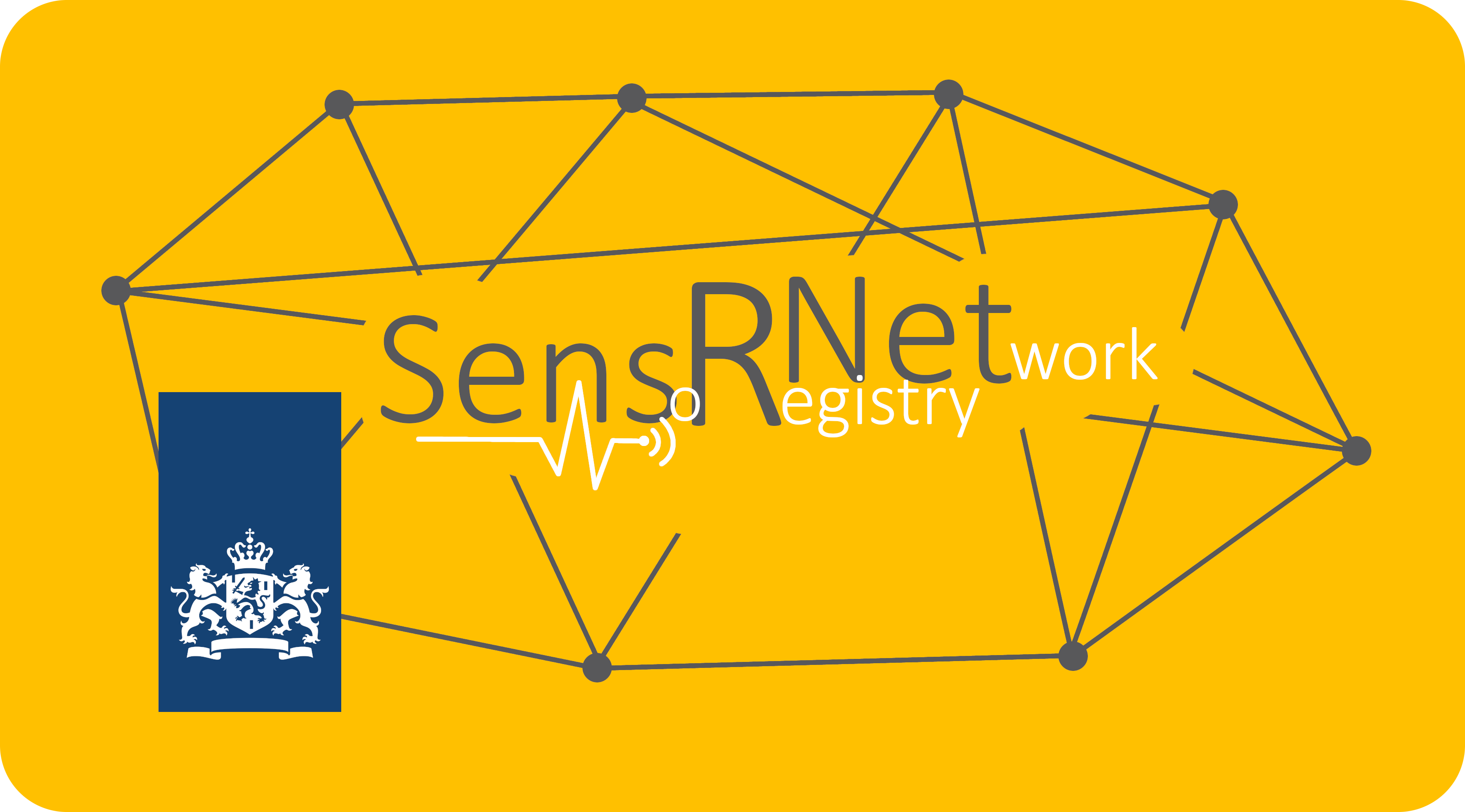 Omgevingen zijn niet meer beschikbaar
---
Read more:
General
Architectural
Functional
Technical
Organisation
Miscellaneous
Connect
Please join us in Slack @ Common Ground #sensrnet
Contact FAB: sensrnet@kadaster.nl
---
Find Us
Contributing
To find out who's involved and contributes to this project check out the Contributors.
Please read CONTRIBUTING.md for details on our code of conduct, and the process for submitting pull requests to us.
Maintainers
Should you have any questions or concerns, please reach out to one of the project's Maintainers.
License
This work is licensed under a EUPL v1.2 license. All documentation is licensed under CC BY 4.0